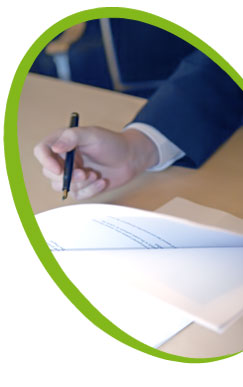 We assist with IP due diligence analyses during mergers and acquisition proceedings, or when transactions venture capital or private equity investments are to be made into new fields of technology.
An IP due diligence analysis is often made for evaluating the value of a company and provides key information for both parties involved in mergers and acquisition proceedings for discussing the terms of an agreement.
A freedom to-operate (FTO) analysis is often used to establish whether a company may require licensing agreements with holders of existing IP before moving forward with a particular venture. The outcome of a FTO analysis is often critical to the valuation of a company during a due diligence audit. A targeted patent search is conducted  to find IP rights that may be infringed by a product or service. When preparing a FTO analysis, KIPA scrutinizes the validity of IP in order to gage the strengths of patents and trademarks. Licensing agreements, whether in place or under consideration, may also be evaluated in this process.
IP audits of patent portfolios can be prepared prior to investing in a company that owns a patent portfolio. An IP audit reveals the strengths and weaknesses of a patent portfolio which might have been overlooked previously and may be considered when determining the value of a company.
Sometimes potential revenue from IP is not realized because of lapses in a company's IP policy and IP strategy. In some cases, these lapses can result in losing investments in innovation and IP.  KIPA can review an IP policy, identify weaknesses, and suggest improvements designed to avoid potential obstacles to IP generated revenue.  The process takes into account the type of IP involved, how and where it is generated, and where IP protection is sought. We also examine employee incentives for submitting invention disclosures and employee-related routines related to IP.  In cases where no IP policy exists or is to be replaced, KIPA can work with all actors in a company to prepare an IP policy designed to motivate and reward innovation and strengthen the resulting IP needed to generate revenue.