A patent provides protection for a technical innovation with exclusive rights issued by a national or regional patent authority. The period of protection is generally 20 years from the time an application is filed. These exclusive rights allow you to take legal action against competitors copying your protected technical innovation and they may licensed or sold as property.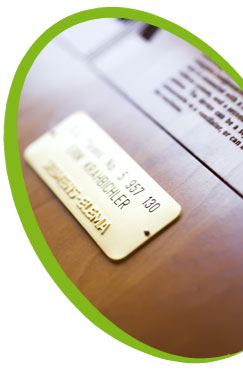 KIPA provides comprehensive Intellectual Property (IP) services and advice.  KIPA specializes in medical device technologies, biotech, and related technologies including information and communication and mechanical, electrical, and optical engineering technolgies.
Preparing applications that will stand up in multiple patent systems requires specialized knowledge and experience.  Our experienced professionals have prepared many applications that issued as patents in many countries.  Our U.S. patent agent and former U.S. patent examiner has valuable experience that helps us provide our clients with expert advice in U.S. applications.  Through continuing education, we stay current with the latest developments in  patent law around the world.
We provide our clients advice in many areas including:
– Filing strategy and territorial scope of protection to be sought (international, regional, and national application routes)
– Technical and legal grounds for arguing in response to rejections by patent offices (official communications, appeals, etc.) and actions taken by competitors (reply to  oppositions, 3rd party observations, etc.)
– Managing a limited budget for IP