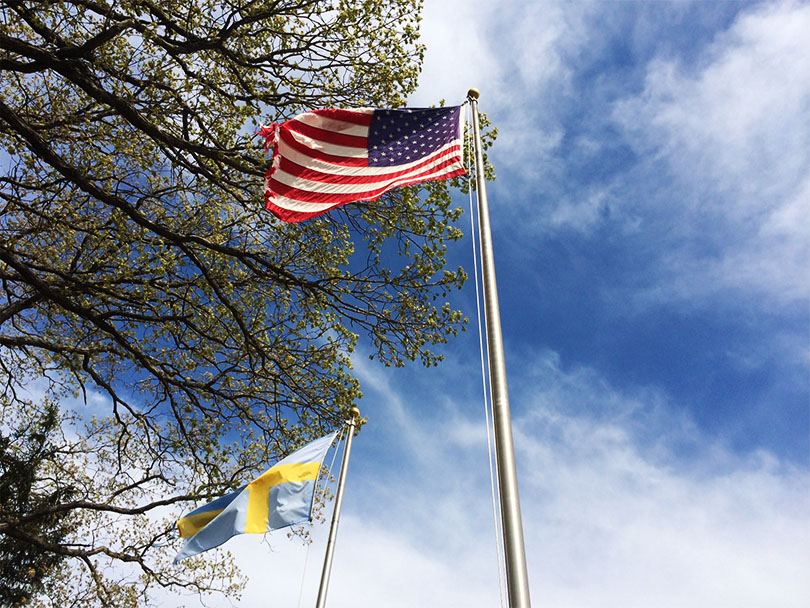 For national Swedish patent applications filed on or after 01 July 2014, the application may be examined entirely in English. A complete description of recent changes to the Swedish Patents Act is available at the PRV website: http://prv.se/en/About-us/News/Changes-on-1-July-to-the-Swedish-Patents-Act/.
Under the America Invents Act (AIA), a new priority founding application filed after 16 March 2013 outside the US provides the same priority benefits as a US provisional or nonprovisional application. Details of the AIA are available at the USPTO web site:http://www.uspto.gov/aia_implementation/resources.jsp.
The fee for filing a Swedish application is low …
… (3 000 SEK or about $450), but is higher than the fee for filing a US provisional application ($260 or $130 for a small entity). A Swedish application, however, provides an applicant with a prior art search and search report while a US provisional application is not examined. The search report is delivered within about 6 months of filing, providing the applicant with valuable information well before further applications have to be filed at 12 months. The Swedish application may be withdrawn before publication or prosecuted. Normally, an applicant files an application with the EPO and validates the granted European patent in Sweden rather than prosecuting applications before the EPO and the PRV.
For inventions made outside the US, applicants should consider filing a Swedish patent application as an alternative or in addition to filing a US provisional application as the priority founding application. For inventions made in the US, applicants considering filing a priority founding patent application in Sweden must remember to comply with 35 USC 184. Please see: http://www.uspto.gov/web/offices/pac/mpep/s140.html and 37 CFR 5.11-5.24 http://www.uspto.gov/web/offices/pac/mpep/mpep-9020-appx-r.html#d0e337427 regarding foreign filing licenses.
Please do not hesitate to contact our attorneys for case specific advice at mail@kipa.se