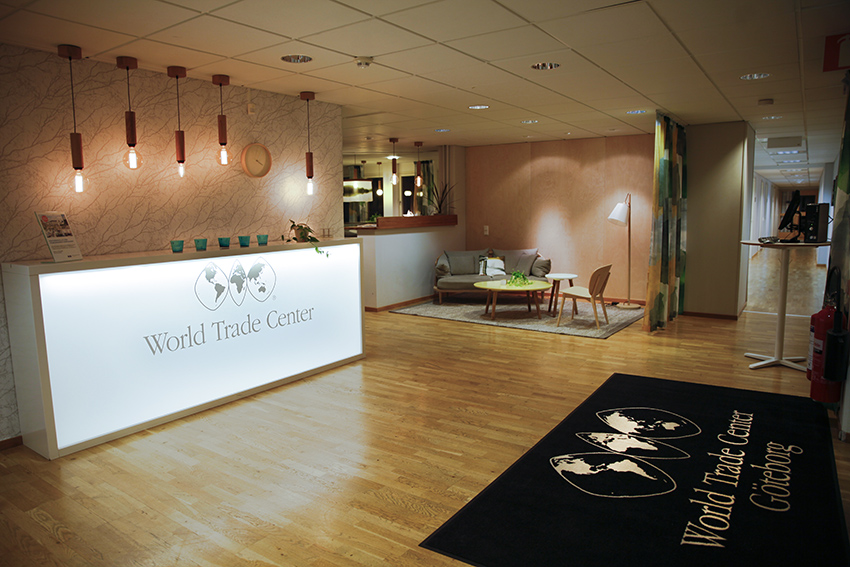 KIPA's Gothenburg office recently moved to a new location in the heart of Gothenburg. The office is now located in the first-class offices of World Trade Center Gothenburg at Teatergatan 19.
In Gothenburg City Center, with Kungsportsavenyn only a block away, World Trade Center offers modern office space to a wide range of smart, creative and growing companies. Well-known Swedish and international companies, value the modern environment and high technical standard. All in a perfect location, KIPA benefits from an environment developed for fruitful meetings with an excellent range of services.
The office is within short walking distance from Chalmers University of Technology and close to Sahlgrenska University Hospital, but also within easy reach from both Johanneberg Science Park and Lindholmen Science Park. The downtown location provides for convenient commute with easy access to airport buses, taxi stands and public transportation, but also offers excellent hotels, restaurants and cultural institutions at Kungsportsavenyn.
World Trade Center Gothenburg is part of the international World Trade Centers Association (WTCA), which operates more than 300 centres all over the world.
KIPA has both patent and trademark staff located in Gothenburg aiming to assist international as well as local clients.